The Foundation for the Global Compact
The Foundation for the Global Compact was founded on the principle that public-private collaboration is essential to find lasting solutions to pressing global problems. The Foundation provides vital financial, operational and programmatic support to the United Nations Global Compact Office and its activities around the world. Companies are encouraged to contribute to the Foundation for the Global Compact to help us to sustain and grow the initiative.
Be part of the solution
A vanguard of companies across all key markets is already taking action, guided by UN Global Compact activities to make meaningful change at both the international and local level. By supporting the Foundation for the Global Compact, funders play a crucial role in advancing sustainable business models and markets.
A contribution to the Foundation for the Global Compact helps to provide Global Compact participants with:
Credible, practical resources to assess and improve corporate sustainability efforts in companies of all sizes
Access to a global network of CEOs and sustainability practitioners from over 8,000 – and growing –companies from all regions and nearly every sector
Action initiatives on critical issues like climate, water and women's empowerment
A trusted platform for reporting and disclosure
Stronger Local Networks in over 85 countries
Robust, online hubs for creating partnerships with the United Nations and other organizations
Research and thought leadership to strengthen the business case for sustainability
Dialogues with policy-makers at major UN Summits and negotiations
Inspiration, learning and guidance based on the moral authority of the ten principles
and much more…
Suggested annual contributions are based on a company's annual sales/revenue:

| | |
| --- | --- |
| Annual sales/revenue | Annual contribution |
| Less than USD 50 million | USD 250 (suggested minimum) |
| USD 50 million - USD 250 million | USD 2,500 - 5,000 |
| USD 250 million - USD 1 billion | USD 5,000 - 10,000 |
| USD 1 billion - USD 5 billion | USD 10,000 - 15,000 |
| Greater than USD 5 billion | USD 15,000+ |
Contribute today: Online via Credit Card or download the Contribution Form for cheque and wire transfer information. To contribute by phone please call +1-212-907-1309.
Contribute with confidence
Over 80% of every dollar spent goes toward shaping a sustainable future.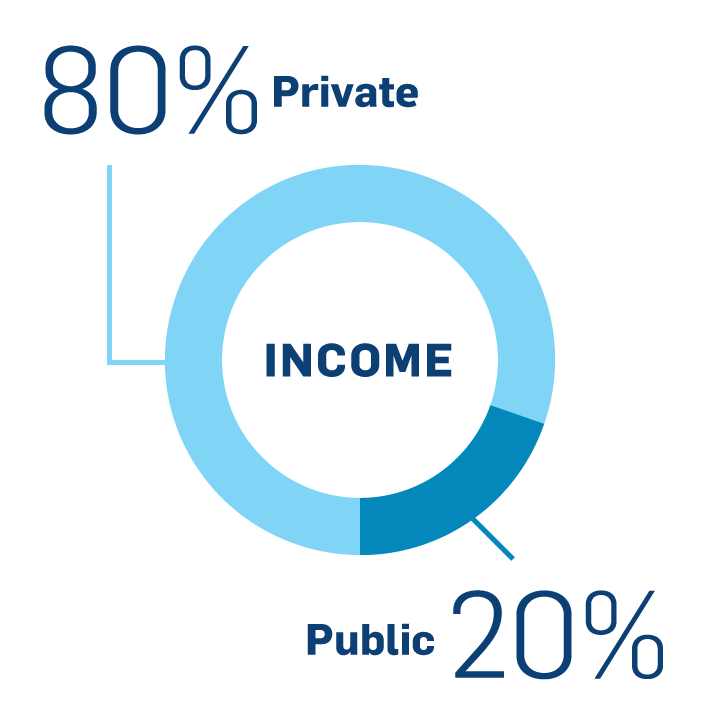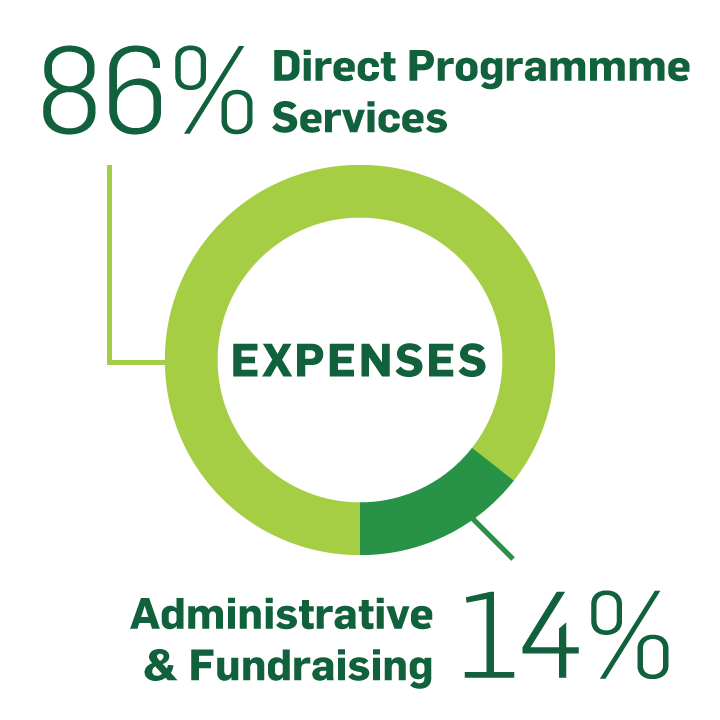 The Foundation for the Global Compact is proudly recognized as a Guide Star Exchange Silver Participant.
Incorporated under the laws of New York State as a not-for-profit corporation, the Foundation for the Global Compact is exempt from tax under section 501(c)(3) of the US Internal Revenue Service and qualifies for maximum charitable contribution deductions by donors where applicable. Our US Federal Tax Identification Number is 16-1756484.
Learn more about Global Compact finances.
Lead for the long-term
Through long-term engagement that goes beyond one project or event, your company can be a sustainability champion and help deliver solutions to complex challenges by working closely with Global Compact issue platforms.
Discuss how your company's objectives align with Global Compact issues and explore opportunities to become a sustainability champion by contacting the Foundation for the Global Compact at info@globalcompactfoundation.org.
Showcase your leadership
Are you looking for an audience of global decision-makers, experts and stakeholders? Global Compact events offer a unique platform for your company to showcase your solutions, vision and leadership. To view upcoming events and sponsorship opportunities visit our event calendar or contact our events team.